Garden of Change: By Anthony Hickman, President of Christian Mercy International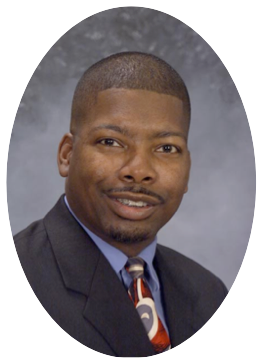 I never thought of social entrepreneurship as a plausible solution to Haiti, urban communities of Limon Costa Rica, and other development countries where Christian Mercy International (CMI) works. The ideal of creating social change through strategic giving for economic development really became relevant when I received pictures of a community garden in Gonaives, Haiti. In 2001 I was a bi-vocational pastor in Huntsville, Alabama where I also worked as a software engineer, when invited by a pastor friend, Raymond Cottrell, to accompany him on a trip to Haiti. The visiting American pastors were conducting seminars during the day and Christian crusades at night. It was during these morning lectures that I heard many times from the audience that Gonaives construction jobs and work projects went to those with connections in the capital city of Port Au Prince while the locals of Gonaives watched in awe as their jobs were being given to others.
Haiti has always been troubled with hurricanes, economic crisis and now mass numbers of homelessness due to the recent earthquake. The country while still trying to recover is engaged in fighting the onslaught of a cholera epidemic. Anyone who has worked in Haiti for a short period of time can find it challenging. Because of the political instability, failed government and many other reasons, they can find their greatest accomplishments becoming unsustainable over time. However, while driving on the rocky and pit-filled roads from Port Au Prince to Gonaives, I noticed the rich rice fields of the Arbonite Region where Gonaives is its chief producer of rice and other agricultural products. It reminded me of what I read and was taught about the early students of my Alma Mater Tuskegee University making bricks for all of their buildings. George Washington Carver, one of the world greatest inventers, utilized these same students to canvas the South and teach black farmers the importance of crop rotation and using sweet potatoes and like crops other than then King Cotton. This happens right after the Civil War in which slaves of the southern US though poor and uneducated, owned land. Pioneers like Booker T Washington recruited people like Carver to improve this new emerging generation of blacks looking for brighter economic futures. On that first trip to Haiti in 2001 as I preached one night of the revival, all these thoughts came to the forefront of my mind. I suggested that the people start a community garden with portions of the donated monies from America. My thinking was they should buy seeds, hire members of the church to work the garden and use the proceeds of the crop to pay the workers. At the time I assumed the crowd of over 1000 people with 90 to 95 % unemployment thought this was a crazy idea. Most people there felt that they needed factories and big investments to accomplish their goals. In my mind they had land that was lying dormant as they waited for enough financial resources to build a mission house. This kind of thinking is social entrepreneuring, which uses practical solutions and innovation much like business entrepreneurs in order to have sustainable long-term benefits directed particularly at the poor. Love and Light Mission, under the leadership of Missionary Lillie and her retired pastor husband, Dr. Carol Broadfoot of Vallejo, California, had already partnered with other non-profit organizations to accomplish many goals. Besides evangelizing throughout the region, they were operating a school for K -8th Grade, building wells, built a bakery so that the bread could bring in resources, purchased sewing machines for the sewing facilities and other small projects to help the Gonaives Church help themselves. It may have taken ten years through Hurricanes Gustav and Hannah that flooded the orphanage in Gonaives displacing the 34 children, then the earthquake that struck last year and now cholera. However, the Garden in Paradise as the Haitian Pastor Robert Compere calls it, was born in the midst of chaos.
The 600-member church is proud of the garden that they built with their own hands. Last year, while visiting Gonaives, I was able to see the garden and it was marvelous. This is the vision of CMI. We want to convince more people in Haiti to produce farms with innovated ways of farming and getting their crops to the market.
They can increase their economic situation from selling local rice rather than the buying cheaper Miami-rice. CMI can partner with universities and other organizations to come up with a better way to heat and fuel their homes (like using coconuts instead of cutting down the trees or using charcoal). Social entrepreneurs would not just say stop cutting down the trees because you are destroying the environment, but come up with better ways of doing things. My friend Juslin Alfred, who is on the board of CMI, approached us for the resources to buy four solar panels that cost $800 each to use at his home, our mission house. Solar panels are a great way for Haitian to provide energy to their homes because of the rampant power outages. He was able to get the funds from his different ventures. Oh, if those in Haiti that are not part of the Haitian Diaspora but dependent upon them could have solar powered homes. Another non-profit organization installed a solar panel light pole in the village where we work so that the community could have light. I watched as school children sat under that pole doing their homework when the lights went out.
Do you see the vision of social entrepreneurs can play? Right now CMI, led by Pastor Cottrell, director of CMI's Disaster Relief, is bringing business people, several churches across the US and others together with the desire not only to preach the gospel to the poor but also utilize this important tool of social entrepreneurs to facilitate change.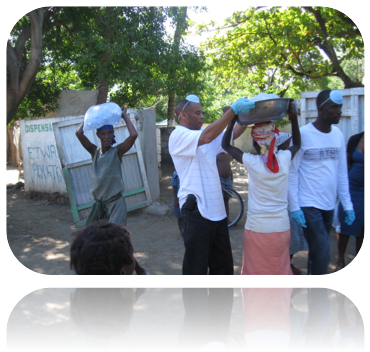 CMI is in the process of securing the funds to open an Internet Café with donated HP computers, installing a commercial Water Reverse Osmosis System and other social entrepreneurial projects to help the earthquake ravished area in the Bigarot village. The village is a community of 5000 homes in Damien, an area in Port Au Prince near the Agricultural School. My desire is to raise the $20,000 to buy land and re-build the church that was lost due to the earthquake. This rebuilding of the church will be a great resource for the area because the Pastor is also the local village leader. We also plan to raise $25/mo per child for the 210 children that are going to the church's K-8th grade school. The teachers are getting paid whatever the people can afford. Since many in this community are building their homes, they cannot afford to pay for their children's schooling. My heart's desire as a parent is that they should not have to choose but have a place to educate their children.
I have great hopes for Haiti and other struggling countries. I believe Haiti and other third world counties can be transformed only if we have God-given vision and plant the right seed. God can give CMI the things that are needed that can revolutionize areas with results that will last for many generations.
Anthony Hickman, a software engineer, has been happily married for 13 years to his wife Sherell and they have four beautiful daughters. He has over 15 years of ministry experience as a pastor, evangelist, teacher and missionary to the nation of Haiti, Costa Rica, Israel, and other third world countries. Since 2001 Anthony, in conjunction with his ministry partner Pastor Raymond Cottrell, conducted revivals, led leadership training for local pastors, participated in church planting, supported school building, and other relief efforts. They just finished two evanglism crusades in San Jose & Limon Costa Rica. Because of the earthquake, they spent a lot of time than usual in Haiti supporting in the earthquake relief. Christian Mercy International is a non-profit 501 (c) (3) organization www.christianmercy.net